Description
Are you looking for a foreign receivership or the use of a foreign address but don't want to have to go in in person to check the mail yourself?
Are you looking for mail of the future, that you can receive anywhere while you travel or while still sitting at your desk?
Do you want to be able to start or run a business from a location but not have to physically be there?
Do you want to process a document set and use a foreign address to do so?
If you answered yes to any of these questions then the Sovereign Post Is right for you! The diagram below show how it works: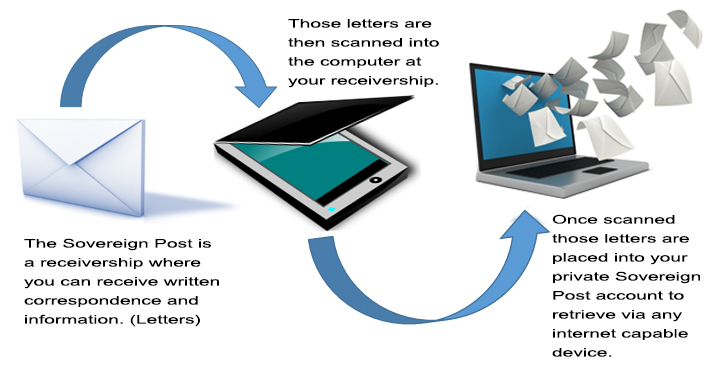 This gives you the ability to check account anywhere in the world with complete privacy!! You can check your mail by clicking on the "Check Mail" link at the top of this site with your to be assigned username and password.